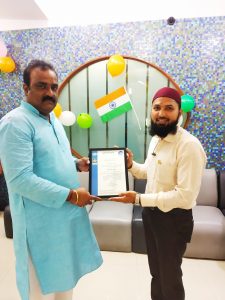 On the auspicious occasion of 15th of August 2018 on the nineteenth anniversary of Shree Sai Hospital, Mr. Moin Ahmed the director of ZMS handed over the prestigious ISO 9001:2015 certificate to Dr. Sunil Chavan the chairman and MD of Shree Sai Clinic.
Both the parties put lots of efforts to obtain the certificate on this occasion.
Earlier they had two reasons to rejoice now they got one more.